One of the great reasons why more and more homebuyers are opting for a new construction home is the fact that it could potentially save you up to 15% compared to purchasing an existing home. That may be enough reason to pursue a new construction home, however, it is also essential to consider if it aligns with your needs and preferences.
The Influence of Today's Real Estate Market Conditions
New housing construction tends to flourish in robust real estate markets and dwindles during market downturns. For example, earlier this year, a cooler market resulted in fewer housing options compared to the previous year when the market was exceptionally active. This shows that the ease of finding a new construction home for purchase is also influenced by the real estate market's conditions.
Weighing the Advantages and Disadvantages
As you read through this blog, Tyson Robinson and the rest of the Trillion Real Estate team intends to help you weigh the advantages and disadvantages of purchasing a new construction home, as well as guide you through the process of buying one. Getting insights from experienced Temecula real estate experts may boost your understanding of the factors involved in purchasing a brand-new home and whether it is the top choice for you.
15 Steps in Buying a New Construction Home:
Step 1 – Know the Type of Construction Home That Suits You
Spec home, custom home, or tract home? Tract homes allow you to choose from several floor plans, without the need to hire your own architect. These are perfect for those who need to move in soon, yet don't want to go through the hassle of designing from scratch and choosing the materials to be used.
Custom homes are more personalized and involves you in the whole process. This includes the design and the materials to be used. This is a great option if you want to build your home from the ground up.
Lastly, spec homes are pre-made homes that follow the floor plans assigned by developers. They are move-in ready plus you will be the first one to live in there. This is perfect for those who don't want to wait long, yet want to experience the thrill of living in a brand-new home.
Step 2 – Find an Experienced Buyer's Agent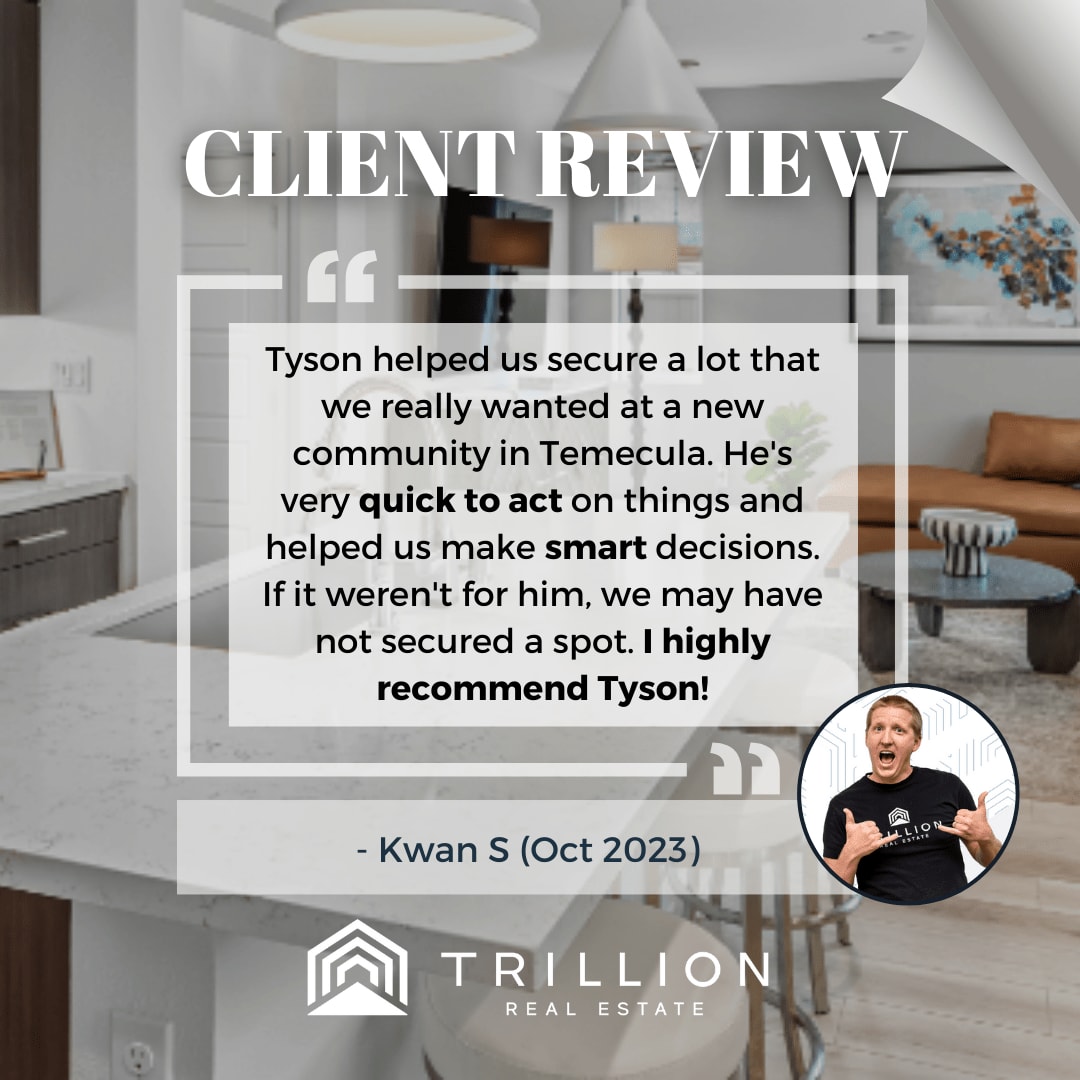 "When you visit a new construction site, the on-site agent in the model home is welcoming and polite. This is because they represent the builder's interests, not the buyer's interests. Their primary role is to secure the best possible deal for the builder under optimal conditions." - Brian Beatty, Real Estate Agent
When you buy a newly constructed home, most of the time, agents will say all the nice words to get your interest. This is because they have the builder's interest in mind. While there is nothing wrong with saying all the good things, this may sometimes lead to grey areas. New homebuyers may not know what questions to ask or what things to look for. This is why experienced Realtors ® like Tyson Robinson and the whole Trillion Real Estate team sees to it that they connect with their clients to know their needs.
Step 3 – Research Deeper on Different Neighborhoods
Which neighborhood are you planning to move into? What establishments or facilities do you need to have access to? Schools, malls, hospitals, trails, recreational areas - these are a few of the things that you may want to look into when buying a new home.
Step 4 – Get an Experienced Lender
Work with a lender who is experienced with the new construction process if you aren't planning to pay for it in cash. An experienced lender in Temecula such as Vector Escrow can help you with a home construction loan that fits your needs.
Step 5 – Take Note of Prospective Builders
A quick dive into the Better Business Bureau's website, Google My Business, Yelp, Facebook, and other similar sites may give you a good idea about a builder's reputation.
Step 6 – Check Out Builder's Developments
Check out how the builder maintains common areas in the neighborhood. If the neighborhood has a homeowner's association that upkeeps the common areas, you may also look into how they keep it appealing.
Step 7 - Study the Purchase Agreement Closely
Have your Realtor® explain the purchase agreement to you. Normally, there is lesser room for negotiation when it comes to new construction, but there are still many things that you should clarify with the builders should unexpected issues arise while building the property.
Step 8 – Select the Style That Fits You
Consider a style that fits your needs. May it be in terms of space or form, not one style fits all. Your choice of style is 100% dependent on what you are most comfortable with. At the end of the day, it will only be worth investing into if it makes you happy.
Step 9 – Select the Basics Wisely
Faucets, tiles, etc. You may want to invest in the basics wisely because you wouldn't want to replace them so often. Compare costs and quality before you purchase your basics to make your investment worth it.
Step 10 – Upgrade If Necessary
It may not always be the case for everyone, but if you have the option to choose and you believe that the upgrade is worth it, then go for it.
Step 11 – Figure Out Your Living Situation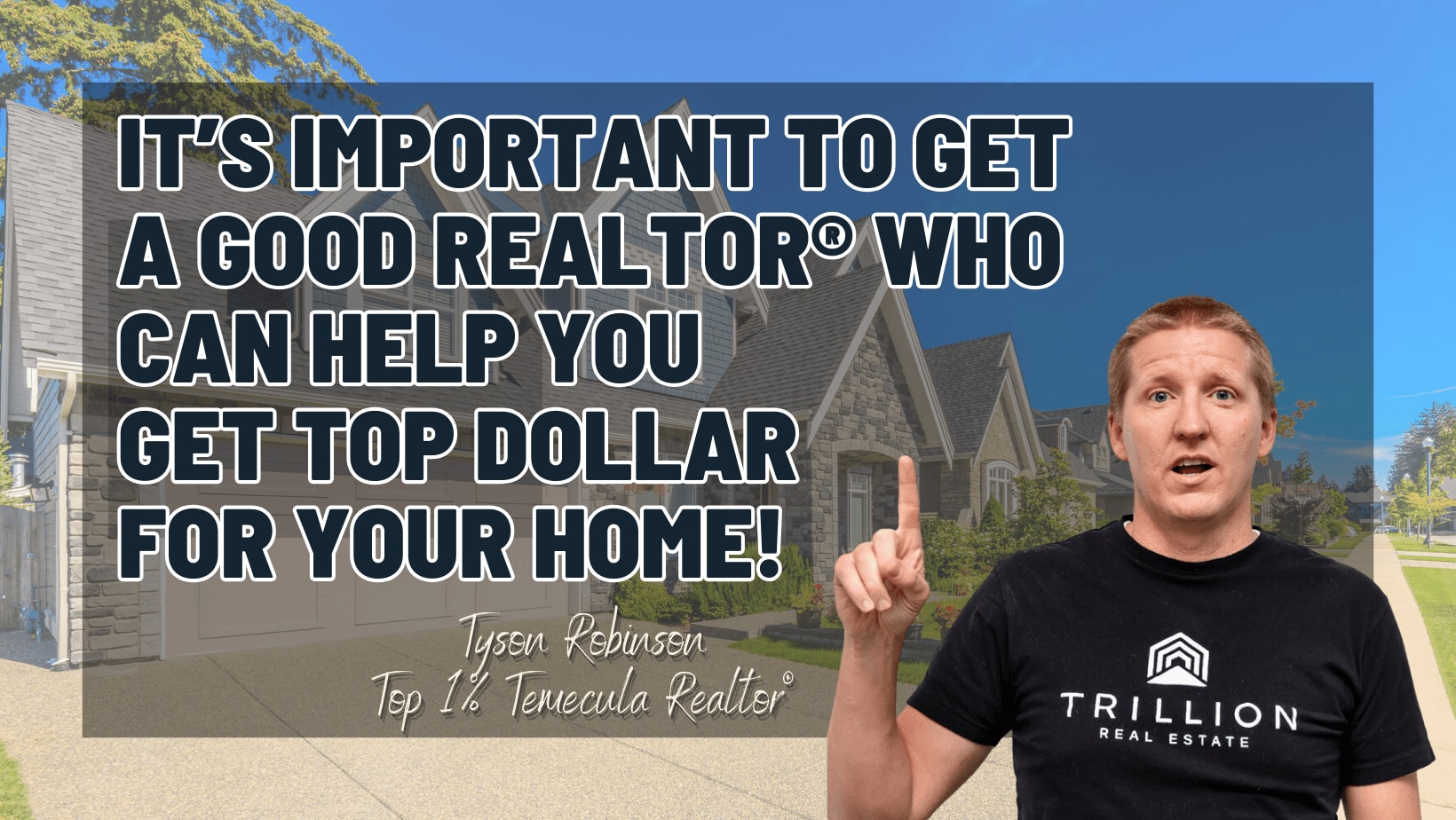 If you are planning to sell your current home before moving into your new home, it would be wise to sort your living situation before getting stuck into difficult situations, such as having double mortgage. You may want to check storage units if needed or arrange for temporary housing so you are more relaxed by the time that you are ready to move into your new property.
Step 12 – Home Inspection
Don't get too caught up into the excitement of moving into a new home. A home inspection is necessary before accepting the turnover of any newly constructed property. Get a qualified home inspector who has a good punch list and have them revisit your home once everything that needs to be refitted is fixed.
Step 13 – Sign and Review Warranty
Generally, there are two kinds of warranties that builders offer: Implied and Express warranties. Implied warranties cover workmanship flaws that impacts a home's habitability in a significant manner. The coverage is usually within a decade; however, you may benefit by asking a Realtor® about the tiny details since of these warranties are filled with jargon. Express warranties are easier to understand since they clearly state which parts are covered, as well as the duration of the coverage.
Step 14 – Final Walkthrough
After the home inspection, possible repairs, and re-inspection, it's time to do the final walkthrough. Of course, you should only take possession of the property once the items on the punch list have been completed. It would be good to take note though, that regular signs of human activity such as minor dust build up should be okay.
Step 15 – Closing
The best part of the process is closing! Be sure to get your wrist ready though, as this is the time where you would sign documents and fill-out the remaining paperwork. You should also have your IDs and other important details ready to ensure a smooth turnover.
Now that you are familiar with the steps when buying a new home, it's time to look into the pros and cons:
The Pros and Cons of New Construction Homes
Brand-New Versus Reputation
Pro: Everything is New
Con: You Need to Research on the Builder
Standards Versus Pricing
Pro: Homes Are Built to Modern Standards
Con: Today's Standards Can Be More Expensive
Personalization Versus Urgency
Pro: You Can Personalize Your Home
Con: No Guaranteed Move-In Date
At the end of the day, the one who decides is no other than you. It would be good though to have someone who can walk you through the process without making you do all the work, especially if it's our first time to buy a property. When it comes to Temecula real estate, make sure that you only deal with a licensed Realtor® who has your best interests in mind, like Trillion Real Estate!