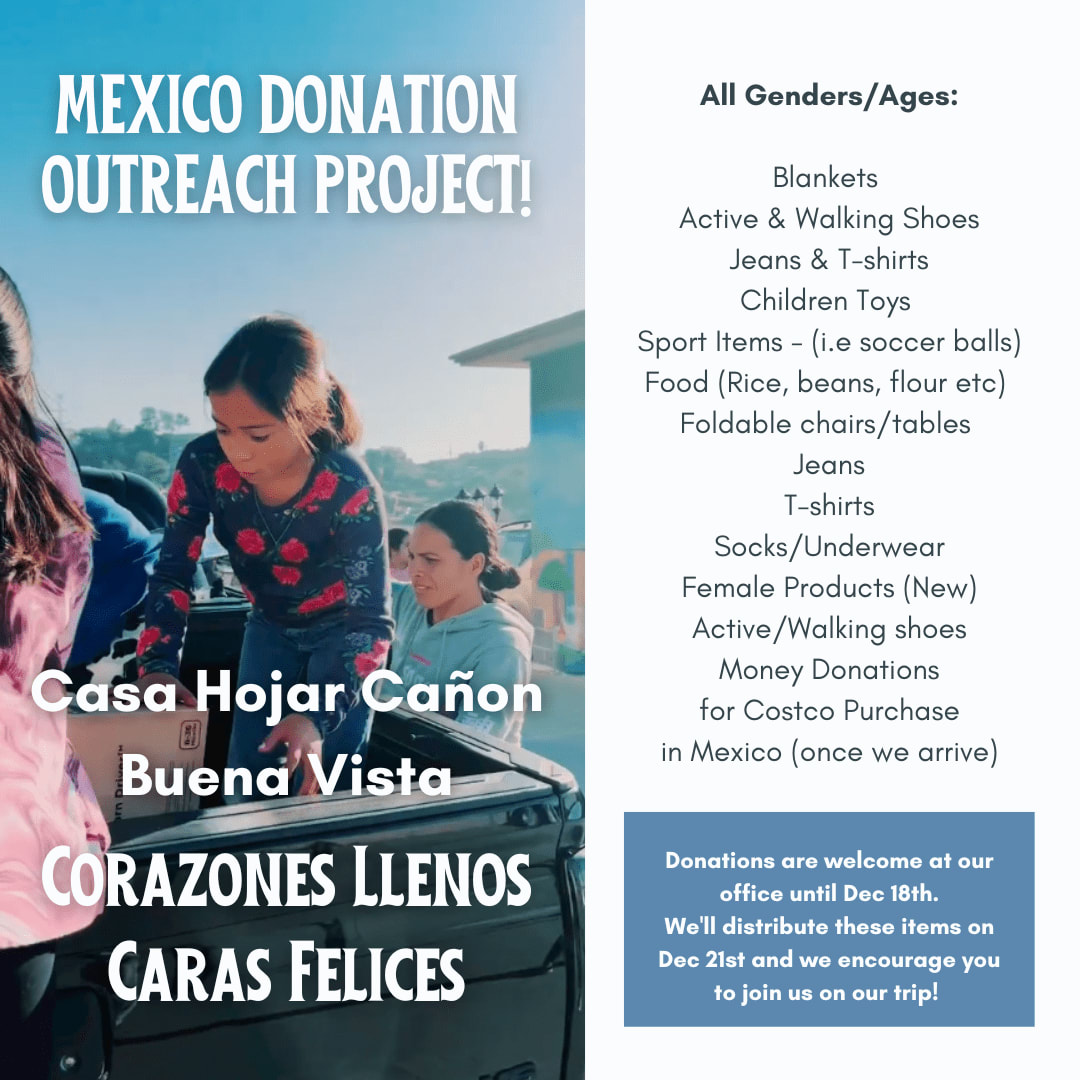 Casa Hojar Cañon Buena Vista Corazones Llenos Caras Felices
Let the season of giving be a reason to bring meaning! This Christmas, we'll be bringing heart-warming gifts to Mexico to 2 local orphanages homes, and we need your help!
We'd appreciate any donations for all genders and ages:
🛌🏻 Blankets

👟 Active and Walking Shoes

👖👕🧦 Clothes - Jeans, Shirts, Socks, Underwear

🧸🖍Children's Toys

⚽️ 🏀 🏈 Sports Items (i.e., soccer balls)

🥖🌾 Food (Rice, Beans, Flour, etc.)

🪑 Foldable Tables & Chairs

🚺 Female Products (Must be new/unused)

🛒 Monetary Donations for Costco purchase in TJ upon arrival
📦 We'd love for you to help us share some smiles and warmth by contributing any of these items. Please send them into our office until Dec 18th.
🤝 All donations will be distributed on Dec 21st - trip joiners are welcome, too! 🚌
🎁 Spread love and joy, contact us for more info!
#SeasonOfGiving #TrillionRealEstate #SharingIsCaring #TemeculaRealEstateTeam #TeamWorkMakesTheDreamWork